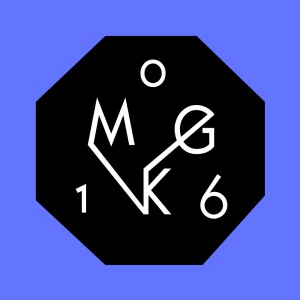 Following Jullian Gomes, Anonym and Ewan Pearson, Tim Paris offers again an exciting up & coming act completed by some tasty remixes for the new Marketing Music release.
Meet Polar, a belgian production and djing duo formed by DC Salas and Thomas Sari who already made some waves on labels like Doctor Vinyl or Toys For Boys. They contributed the two original tracks on the EP : "Merge" and "Dusty Vodoo". On the remix front, Kill The Dj member and brand new Bpitch Control recording artist Chloe takes the already dark and bass heavy "Merge" into even darker territory while Tim Paris and singer Allonymous bring "Dusty Vodoo" on a completely different level, adding to the original groove haunting vocals and synths. The EP closes with a vocal free version of Tim's remix.
MKG016 : Polar – Merge EP
1 – Merge
2 – Dusty Vodoo
3 – Merge (Chloe remix)
4 – Dusty Vodoo (Tim Paris Vocal rework)
5 – Dusty Vodoo (Tim Paris Instrumental rework)
Out on digital February 29th 2012
DJS & MEDIA
very cool release. thanks a lot Tiefschwarz nice chugalug on the tim paris instrumental. harvey vibes! Soul Clap killer ep AGAIN !!! love all versions, been playing Tim Paris remix already but will work the others too now Mugwump wow. this is so good! will play! Catz n Dogz very good release again. I like all mixes, still don't know which one I'll play Undo thanks for this release it's awesome. French labels are on fire these days!!! Olibusta Feeling Merge big time ,great stuff Hiem lovin' dusty voodoo and Tim's instrumental Fine Cut Bodies very good remix from chloe The Hacker Merge For me really nice Alex Murak AMAZING ! LOVE ALL VERSIONS ! BRAVO ! Jennifer Cardini Nice release! Loving the feeling of the original tracks, but I'm much more into the remixes from Chloe and Tim Paris. Tim's instrumental rework is a killer
Marc Pinol Cool stuff all around; I love Tim Paris' mixes. Those synths! Philip Sherburne Killer ! Melle Caro Full support all the Ep Kolombo Dusty Voodoo is right on the money for me… Tim Xavier will rpoad test thanx Slam got this from DC and have been playing it to death, killer record, big things to come from him and POLAR. hadnt heard tim's mix til now, he nailed it! Matt Walsh superb remixes but my favourites are the original versions this time, 'merge' in particular Alex Egan Cool Ep, I like merge the most i think… not sure.. sounds all good Dance Disorder like both the originals and the remixes, chloe mix is possibly the best but a strong release for the label again Riotous Rockers Killer EP!!!!! Max Pask Trademark Marketing here… Love the originals! Dairmount Cause i have to choose one i'll go for Chloe's but Tim's blew my mind too and don't know what to say about the originals…maybe just "brilliant"!!!!! Remain Sweet! Fra Soler Tous les morceaux de cet EP sont FAT FAT FAT Je sais pas quel est mon morceau favori merci beaucoup Mikhail Very Nice package The Glimmers great release James Flavor dusty voodoo remix all the way…Bowie-esque, and a little bit of "Taco" vibe thrown in for good measure Moustache Mama NICE!! Eric Duncan Great! The vocal with Allonymous and Chloe's for me Cosmo Vitelli Great stuff from Polar, Dusty Voodoo doing it for me, and Tims remixes.. playing both.. Pete Herbert a lot of good surprises here. actually i could play every track Clement Meyer great release . like all mixes Gerardo Niva spooky haunted dancefloor celebration, nice one! Pilooski excellent stuff in here!! i love both originals and the tim paris&allonymous voc. + instr. very much! full support! Morpheus  I like the two originals, very solid dark electronic dance Lele Sacchi I love the whole EP. Great work! Alvaro Cabana Really great tracks and remixes ! Tim's edges it as my favorite. Nice one  Steve Kotey Played by Seth Troxler, James Holden, Magda, Mandy. Reviewed by Tsugi, De:Bug, Clubbingspain.