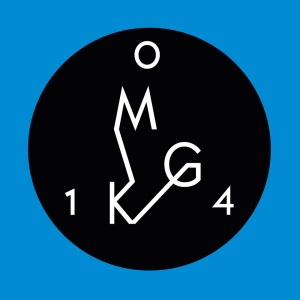 Trulz Kvam and Robin Crafoord (of Dance Disorder fame) form together norvegian electronic duet Trulz & Robin. Their first EP for Marketing Music is made of two very different piece of music : "Vibrating Cook" which is a play between drum programming and voice sampling and "Exotic Fruit" which is a more straight up techno affair. On the remix front we have another production team, this time from Budapest, known as Biscuit Reality. Their take on Vibrating Cook is a powerful indie-tinged dance music number.
MKG014 – Trulz & Robin – Vibrating Cook EP
01 Vibrating Cook
02 Exotic Fruit
03 Vibrating Cook (Biscuit Reality remix)
Out digital on September 30th 2011
LISTEN & BUY : Trulz & Robin – Vibrating Cook EP (incl Biscuit Reality remix)
DJS & MEDIA
Biscuit Reality rocks!!!!!! Ivan Smagghe – Exotic Fruit is the one!!! Great track
Arnaud Le Texier – that biscuit reality remix is genius! love the simmering guitar feedback. great stuff Philip Sherburne (Resident Advisor / Beatportal) – exotic Rhadoo – Great Biscuit Reality remix Laurent Garnier – absolutly fan and in love with vibrating cook !! remix too Romain BNO – like the remix, supporting, will use in a vivienne westwood fashion show, thanx! Jerry Bouthier – great production here, both very different and original. hard to pick a favourite but i'll go with 'exotic fruit'.  Alex Egan – i like the vibrating cook a lot! i will play it! Krikor – wiil try Exotic Fruit thanx Slam – great release! Fine Cut Bodies – Cool release. Biscuit Reality Remix is awesome! Alvaro Cabana – Biscuit Reality is nice Eric Duncan - exotic fruit for me thxxxx Frank Roger - exotic fruit stands way above the other tracks Riotous Rockers - quality all around! Max Pask - Electronic music of quality as always with Marketing. I'll probably play all the tracks, maybe the rockish Biscuit Reality remix is my fave Cosmo Vitelli - vibrating cook is great! Gerardo Niva - fast, crazy and groovy, love the remix too. gonna try this weekend! Matt Walsh - Love these guys! Rob Mello - Biscuit Reality for me Remain - Nice track. fresh & different. Good feeling Jerome Pacman - Trulz, Robin, long time mates
Like & play Exotic Fruit ! But Vibrating Cook original & remix R realy cool Cyril K - classy dirty disco vibe on the remix Clement Meyer – Love Exotic Fruit Olibusta – Biscuit Reality is super nice Jennifer Cardini - Interesting and funny groove! Philipp Straub (Flex Vienna) - Biscuit Reality remix is for me ! Andrade – super!!! Baby G – great deep vibe, will play Jori Hulkonnen - Exotic Fruit for us! System Of Survival - daring release…exotic fruit + that biscuit reality mix are my picks. marketing's fast becoming one of the most original & best labels around for me Geoffroy Mugwump – Another winner from Marketing. The last few releases have been amongst my biggest tracks at my Revolver residency, and I expect this to be the same.  Mike Callander (Revolver Sydney) – biscuit Craig Richards – really like biscuit reality remix! Undo – nice ep Tsugi Mag – Love the Exotic fruit in dub! Play FM Vienna
Played by Richie Hawtin, Stephan Bodzin, Kissy Sell Out, Jesse Rose.
Review confirmed in De:Bug